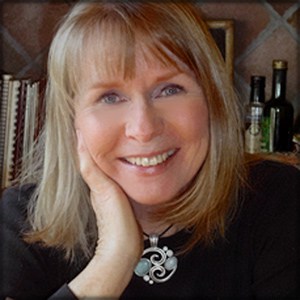 My earliest memories, besides loving bugs and being brave enough to enter a dark room ahead of my older sister, were of sitting spraddle legged on a sunny worn linoleum floor while drawing onto a HUGE ledger book laid open in front of me. There was a stack of paper on the floor. The book was used, the sheets of paper were seconds from a paper mill where my grandfather worked, and the crayons were broken. But I was DRAWING and I was focused and happy. From childhood, I knew I was an artist.
Drawing makes me happy. I love art and I love wild ideas. I love the process and the product. I create, sometimes with a quiet deliberation, and sometimes with an urgency.
My art processes are drawing, acrylic painting, printmaking, collage and mixed media. I'm learning about encaustic. I write onto visual journals and make altered books. I am captivated by the human image and my work often involves interactive or altered portraits. My love for visual art is paralleled by a love for writing. My poems have been published in "Gambit," in "WNC Woman," in Clotheslines, and in Women's Spaces Women's Places. A book of my poetry entitled Hard Hooved Hussy was published in 2003 by The People's Press in Baltimore Maryland and, unlike the insinuation of the title, the collection is a statement of the faith and integrity necessary to survive common challenges. We all sometimes need "hard hooves." I am a performance poet who has entered and won regional competitions. I have illustrated five children's books and one anthology.
My physical inspirations are family, friends, books, the art of others, and these beautiful Appalachian Mountains which surround me. My spiritual inspiration is my Christian faith. Although I did not grow up in a Christian home, I was blessed by being taken to church by a great aunt and uncle who had the loving hearts to encourage little girls. When I was eight, my family moved from Candler to Leicester, and my new residence was one half mile from a small country church. My siblings and I were able to walk to morning services and to Bible School. This provision laid a foundation for the faith and commitment which I now have. I live my Christian faith with an attitude of peace, celebration and joy. I am a member of Biltmore Baptist Church.
I completed undergraduate work at the University of North Carolina at Asheville. My areas of concentration were Art and Education with secondary emphasis on Literature and Drama. Since my parents were unable to help me financially with higher education, I made it through college with scholarships, grants and literally by working three jobs at a time. I was employed through a work-study program at the campus library in the mornings, worked in the cafeteria mid day, and worked either fast food or grocery check-out most evenings. I recently retired from teaching Art in public school with National Board Certification. My students will always hold a very special place in my heart. Their creativity has encouraged me for years and their successes remain an inspiration.

I am co-owner of Sassafrass Studio of Riverview Station in the River Arts District in Asheville, North Carolina. I also work from a studio in my home.
I live in Fairview, North Carolina, with my husband, Terry, who is a genius engineer, machine designer, mechanic, builder and all around great guy. We have four adult children and six grand children. I am an award winning cook and an avid organic gardener.